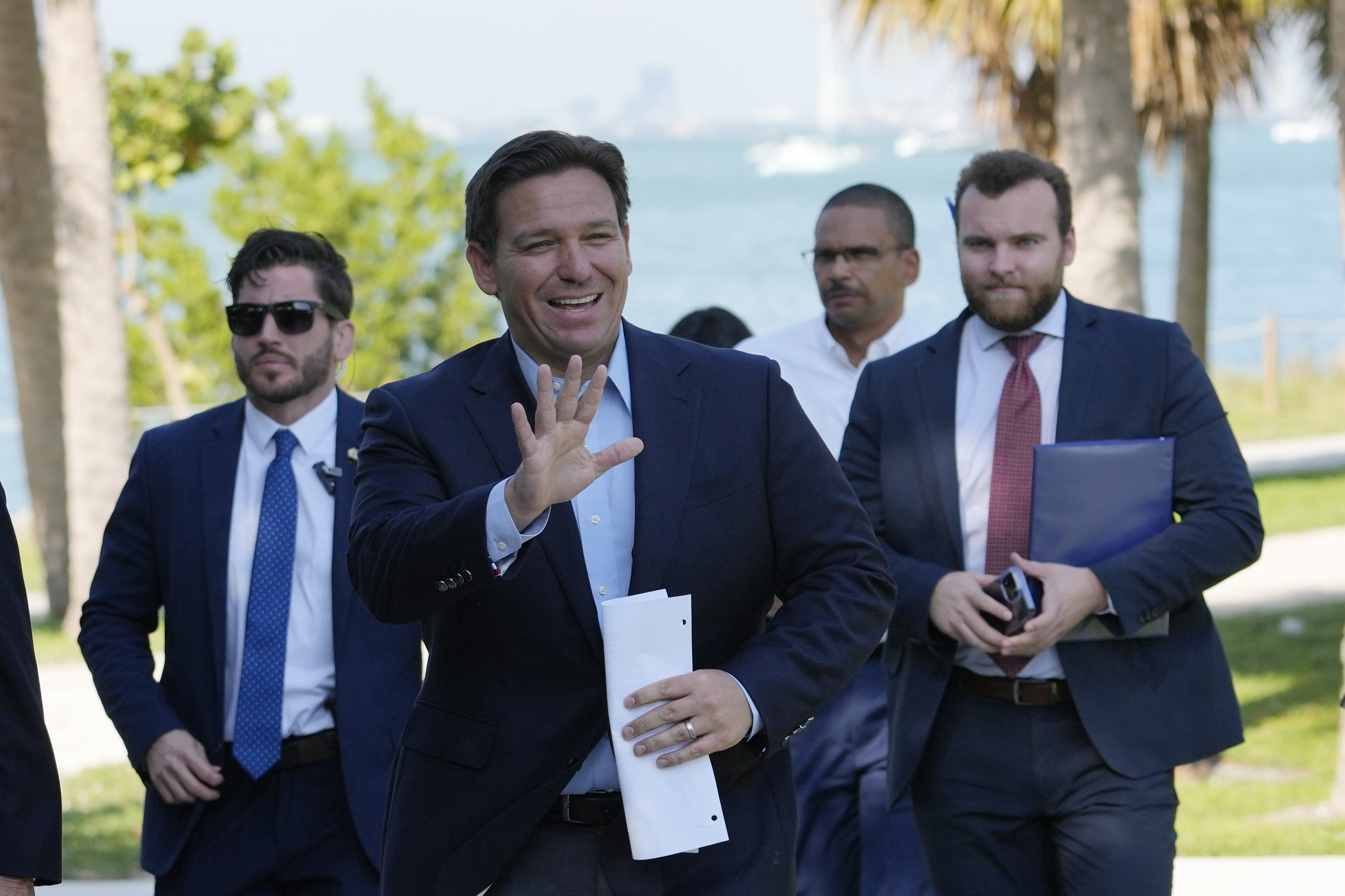 Florida nixes African American studies course, claims it 'lacks educational value'
In the state's latest crackdown on how race is taught in schools, Florida education officials rejected the course from being implemented in classrooms as the College Board this year launches a pilot program for its development. The Florida Department of Education left the door open for possibly accepting the course eventually, but only if the content is tweaked to meet state guidelines.
"In the future, should College Board be willing to come back to the table with lawful, historically accurate content, FDOE will always be willing to reopen the discussion," state education officials wrote in a Jan. 12 letter to the organization, first reported by National Review. The College Board conducts the SAT exams and advance placement programs.

Florida's education agency, in its decision, doesn't spell out exactly which law the course is violating, but the state in 2022 passed the "Stop WOKE" act that regulates lessons on race and gender in the classroom.

That legislation, FL HB 7 (22R), or the Individual Freedom Act, was passed by Florida's Republican-led Legislature to expand state anti-discrimination laws and prohibit schools and companies from leveling guilt or blame to students and employees based on race or sex. It created new protections for students and workers, including that a person should not be instructed to "feel guilt, anguish, or any other form of psychological distress" due to their race, color, sex or national origin.

Gov. Ron DeSantis, who championed the "Stop WOKE" act, has sought to reshape how children are taught in Florida. His Education Department previously rejected math textbooks over "impermissible" content, including teachings on critical race theory and DeSantis vigorously defended a law that bans educators from leading classroom discussions on sexual orientation or gender identity for kids in kindergarten through third grade. He also used his influence and party cash to support dozens of conservatives running for local school boards.

The move is part of a push by Florida conservatives to root out traces of "wokeness" in education, efforts that are on track to continue during the 2023 Legislative session, which begins in March. Florida, for example, is now is gearing up to scrutinize diversity, equity and inclusion programs in higher education.

The AP program is said to be the first African American studies course offered by the College Board and is meant to help high school students earn credits and advanced placement at colleges throughout the country. They have been developing the course for more than a decade to intersect literature, the arts and humanities, political science, geography, and science to "explore the vital contributions and experiences of African Americans."

Florida's decision to scrap the course statewide has been criticized by academics and Democratic lawmakers alike.

"This political extremism and its attack of Black History and Black people, is going to create an entire generation of Black children who won't be able to see themselves reflected at all within their own education or in their own State," state Sen. Shevrin Jones (D-Miami Gardens) wrote in a tweet.