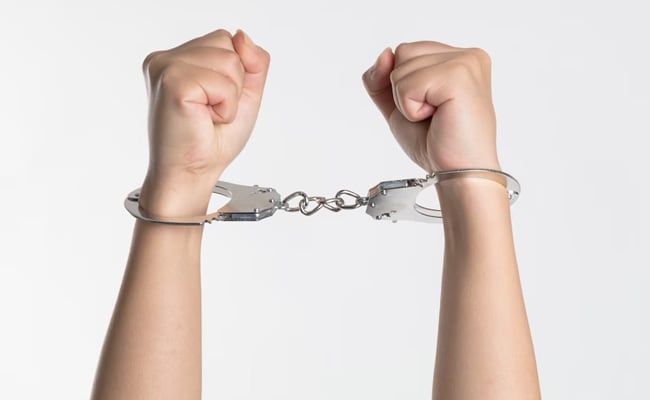 14-Year-Old Boy Nicknamed 'El Chapito' Arrested for Drug-Related Killings in Mexico
A 14-year-old boy with the moniker "El Chapito" has been detained by Mexican authorities for drug-related murders of 8 persons close to Mexico City.
In connection with the drug-related murders of eight people in Mexico, a 14-year-old boy has been arrested. Although the boy's name has not been made public, he is known as "El Chapito."

According to The Metro News, the boy got this nickname after jailed drug lord Joaquin "El Chapo" Guzman. The federal Public Safety Department said that the boy was taken into custody near Mexico City.

The news outlet added that on January 22, the victims were hosting a birthday party at their homes when the boy arrived on a motorcycle and opened fire, killing eight of them. The area is a low-income neighbourhood of Chimalhuacan.

In addition to the eight fatalities, two kids and five adults also suffered injuries. A second individual was detained, and seven more gang members were detained on drug-related offenses. The public has not been informed of the shooting's motive.

The news comes only a few days after a Mexican criminal cartel was compelled to apologize for killing two of four American tourists who had been kidnapped.

The four Americans were found on the edge of the city, by which time two of them were dead. Mexican officials gave the bodies of the two dead men, identified as Shaeed Woodard and Zindell Brown, to US officials in Matamoros, and they were taken across the border into the US, a Reuters witness said.

An internal government document seen by Reuters indicated that a faction of Mexico's Gulf Cartel was likely responsible for the kidnappings and that the gunmen may have believed that the Americans were encroaching on the gang's turf.

Mexican newspapers and social media published photos of a letter attributed to a different faction of the cartel, in which it apologized for the events in Matamoros, and said it was handing over five men who were involved in the kidnappings.