The singer is best known as a country music icon, but she's also been working 9 to 5 to make other people's lives worth living. Here's a look back at her famed kindness over the years.
The universally beloved country music legend Dolly Parton has established herself as far more than a 'dumb blonde' for years - despite releasing a song with that title in 1967.

Parton has put her money where her mouth is, over and over again, to help those in need - often in the areas local to her and her upbringing. The Tennessee-born star is, after all, a country girl at heart.

The singer, 76, wasn't always such a widely adored icon, however. Firstly, she wasn't instantly successful. Well, not under her own name, at least. Parton first made it in the music industry as a songwriter for other people. But aged 21, she was invited on American country music singer Porter Wagoner's weekly TV show, replacing Norma Jean.

It may seem hard to imagine now, but Parton was disliked at first. Some members of the audience even chanted Jean's name at her, livid that she had replaced a fan favourite.

It didn't take long for Parton to win viewers over, though, and then the rest of the world followed. She has become perhaps the biggest name to ever come out of country music, with 51 Grammy nominations under her belt and an estimated net worth of $350 million (£298.3 million).

Last month, she received the renowned Carnegie Medal of Philantrophy, often described as the 'Nobel Prize for philanthrophy', and only yesterday she proved again why she deserved it. Amazon founder and multi-billionaire Jeff Bezos gave the singer a $100 million (£85 million) prize through his Bezos Courage and Civility Award. This recognises leaders who "pursue solutions with courage and civility".

Parton said she would "my best to do good things with this money".

So how did her philantrophy begin and just how many millions has she given away over the years?

In 1988, Parton set up The Dollywood Foundation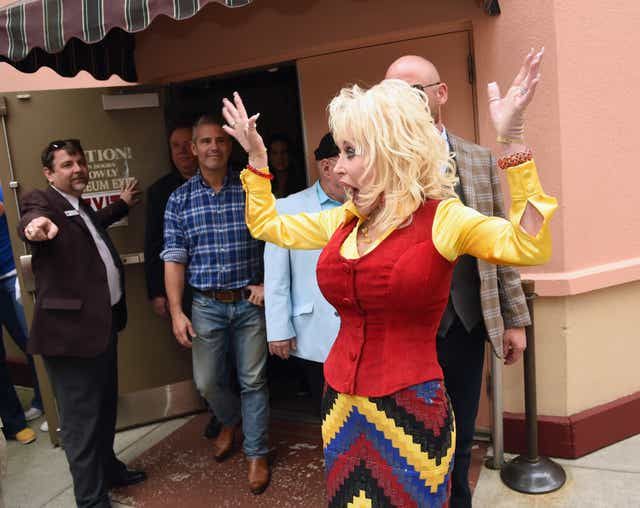 Parton at a SiriusXM event in the Dollywood Dreamsong Theatre in Pigeon Forge, Tennessee on May 6, 2016

That's right, Parton's good deeds date back quite a while. In 1988, around the peak of her fame, Parton set up The Dollywood Foundation, named after the Tennessee theme park she bought in 1986 and renamed after herself (she may be gracious, but she also loves a good Dolly pun).

The foundation was initially aimed at helping children in the Sevier County region of Tennessee where Parton was born to achieve greater academic success. However, it's since covered far more bases than that. Don't worry, we'll get to them later.

In 1989, she went one step further

After launching her foundation, Parton vowed to provide every high school student in Sevier County with a $500 (£426) scholarship to help them attend the nearby college.

She therefore set up "The Buddy Program". This was a process which required a student and one friend to sign a contract agreeing that both of them had to graduate. If they succeeded, both students received $500.

As a result, according to The Dollywood Foundation the high school's dropout rate declined from 35 per cent to just six per cent that year.

1995 brought books, books and more books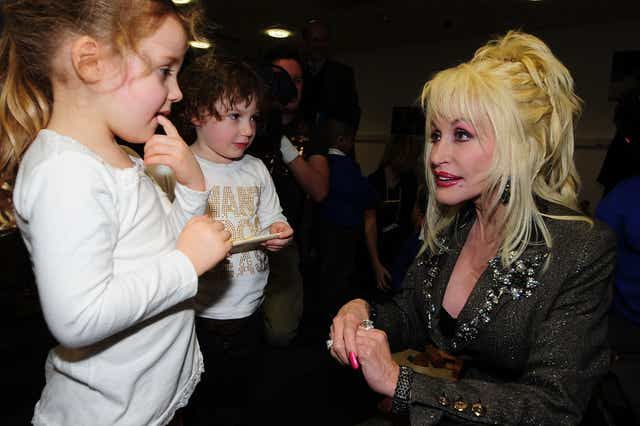 Parton meets young children at the Magna Science And Adventure Park in Rotherham, South Yorkshire on December 5, 2007

The success of The Dollywood Foundation led the programme to expand beyond the students of Sevier County. A new scheme was born: the Imagination Library. The initiative, which is still running, involves the posting of a book to each child enrolled in school from the year of their birth until kindergarten. This is to help encourage literacy from a young age. And here's the kicker: it was inspired by Parton's dad, Robert Lee, who couldn't read.

The Imagination Library says 850,000 children are provided with books every month across the UK, US, Canada, Australia, and Republic of Ireland. That's a whole lotta books.

And in 2000, more scholarships!

Following the fruitful Buddy Program, Parton decided to launch a new scholarship of $15,000 (£12,789) awarded to five high school graduates in Sevier County to help them attend college. The scholarship recieved more endorsements from elsewhere, and so The Dollywood Foundation was able to extend it to four other high schools in the area.

Next, she decided to open a hospital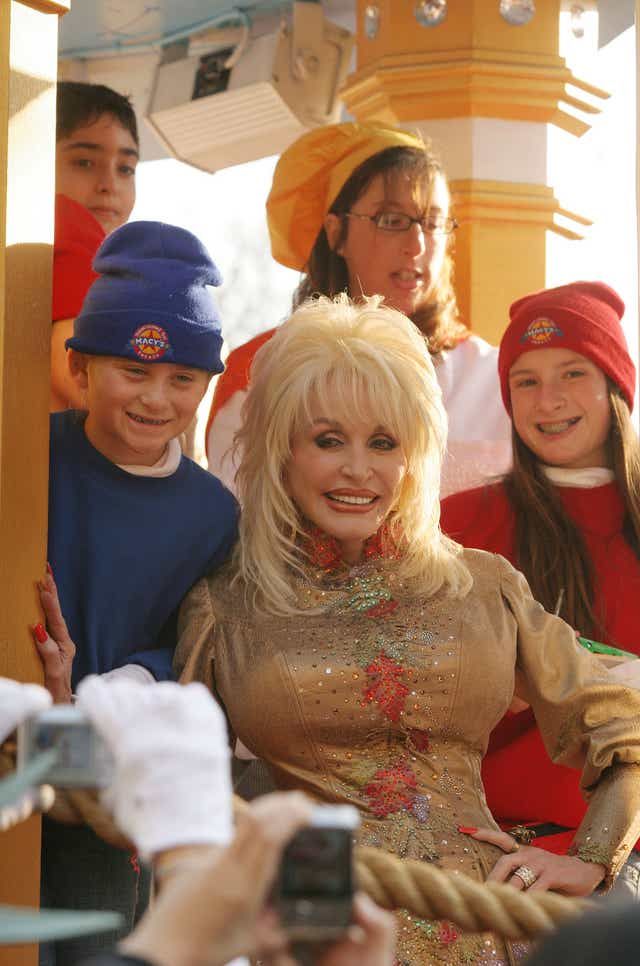 By 2007, Parton had done her bit for literacy and college tuition, so she set her sights on building a new hospital for her hometown

By 2007 Parton had done her bit for literacy and college tuition, so she set her sights on building a new hospital for her hometown. The new Sevier County hospital was funded by a special concert, hosted by Parton and The Dollywood Foundation. Altogether, the joint causes managed to raise $1 million (£850,000) for the hospital. The women's health and maternity ward, The Dolly Parton Birthing Unit, was named after Parton as a result.

Then, in 2016, she helped people recover from wildfires

Nine years later, Parton sprang into action during the Great Smoky Mountain Wildfires in Tennessee, which would become one of the largest natural disasters in the state's history. Parton took part in a joint telethon, as well as her own, to crowdfund for survivors of the disaster. This raised over $9 million (£7.7 million). She distributed the money using her My People Fund, donating $1,000 a month for six months to families who lost their homes in the wildfires.

And, in typical benevolent fashion, she also established a separate scholarship for high school students who had lost their homes to help fund their college tuition.

In 2018, she brought butterflies to a children's hospital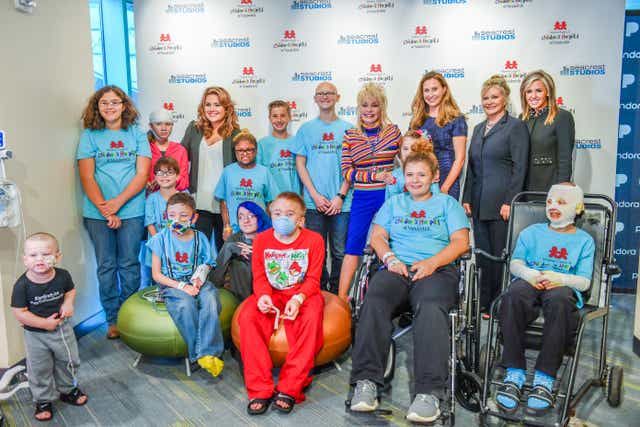 Parton at the Monroe Carell Jr. Vanderbilt Children's Hospital in 2017

In 2017, Parton donated $1 million to a children's hospital in Vanderbilt, Nashville. The donation was in honour of her niece Hannah Dennison, who was treated for leukaemia at the hospital. Then, in 2018, Parton gave the hospital an even more personal gift: she opened a butterfly garden called the Hannah Dennison Butterfly Garden to entertain children.

Parton's niece was successfully treated and discharged from hospital. Dennison is now 34 and she and Parton have revisited the hospital and butterfly garden together in recent years.

In 2020, she helped fund the Moderna vaccine

Just when you think this woman couldn't get any better, she literally helped to save the world. Parton donated another million dollars to the Vanderbilt University Medical Centre in 2020 to help research potential vaccines at the height of the pandemic. It transpired that her donation had funded the critical early stages of development of the Moderna vaccine.

Parton had her own vaccine dose at the hospital in March 2021. She even encouraged other people to get theirs by performing a version of her hit sont Jolene, with the key lyrics changed to "Vaccine, vaccine, vaccine, vaccine, I'm begging of you please don't hesitate, Vaccine, vaccine, vaccine."

You really can't beat Dolly Parton.