Bentley had its best year ever for sales and profits in 2022 and is working toward becoming an all-electric automaker by 2030 with more customers interested in making the switch.
The luxury automaker sold 15,174 vehicles worldwide and turned a profit of $752 million, both all-time records for the brand.

Profits increased 82% over the prior year driven by a 20.9% return on sales, which benefited from an increasing number of high specification and bespoke vehicle orders.

"We have built a sustainable financial basis for the long-term, a competitive cost structure and unique market positioning, resulting in a historically strong cash generative that is providing the funding for the most ambitious race to full BEV and carbon neutrality in the luxury sector," Bentley Chairman and CEO Adrian Hallmark said.
"Our order bank and order intake rate so far in 2023 show strong potential to sustain our performance, although the business environment is becoming more volatile and risk factors are increasing."

Sales were led by the Bentayga, which accounted for 42% of deliveries.

The large SUV is available with a range of engines that includes a 12-cylinder, a V8 and a plug-in hybrid V6, but they will be going extinct soon.

Bentley is one of several brands that has committed toward going all-electric by 2030 and will launch its first zero-emissions model in 2025.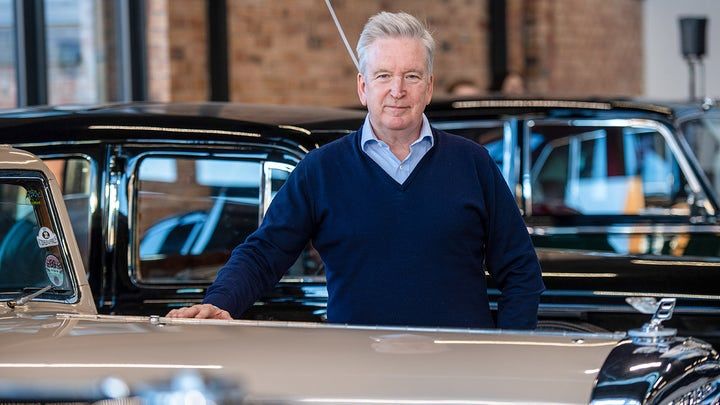 Adrian Hallmark is confident Bentley's customers will make the transition to electric.

During a roundtable with reporters, Hallmark said the company is "fully committed to go fully electric," even as some of its sister brands under the Volkswagen Group umbrella are investigating the use of carbon-neutral synthetic E-Fuels as a way to keep internal combustion engines alive.

Part of Bentley's appeal has always been its big, powerful motors, and the company estimates it has sold more vehicles with 12-cylinder engines over the past 20 years than all other automakers combined, but Hallmark thinks the choice is clear.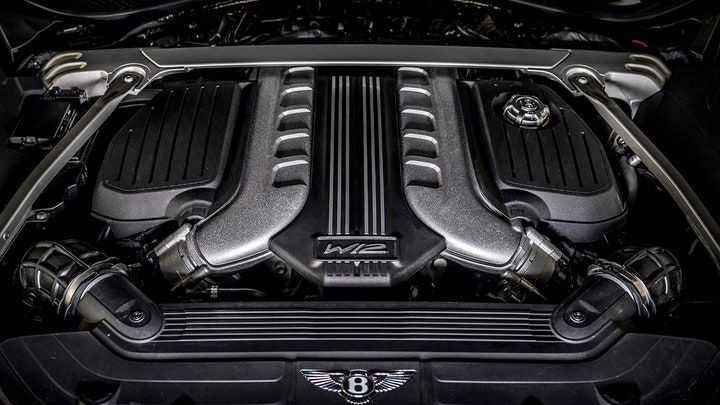 Bentley's 12-cylinder engine features a unique W-configuration.

E-Fuels have yet to be approved by regulators in Europe and elsewhere who are developing zero-emissions automobile regulations, which makes it a risky proposition for a smaller company like Bentley.

"We can't afford to develop both," Hallmark told FOX Business.

"Looking at our customer profiles and the cities and countries restricting the use, we are on the right side of the equation."

He is confident most Bentley owners will come along for the ride.

"We've not done this without consulting our customers."

Hallmark said that four years ago just 14% of those polled said they were looking to buy an electric Bentley within five years, but now that number is 62%, and he expects it to be above 70% in an upcoming survey.

"We accept losing some customers, but it's better than losing 70%."

Its gasoline engines will be going out with a bang, however, and Hallmark said there will be special edition "last-ever" models as they are retired.