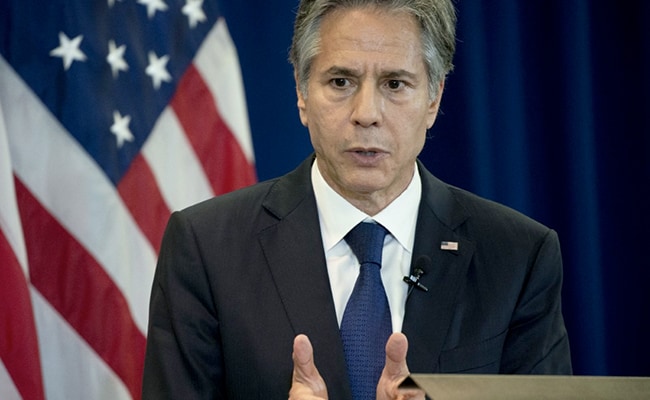 "End This War Of Aggression": US Secretary Of State To Russian Minister
US Secretary of State Antony Blinken met Russian Foreign Minister Sergei Lavrov briefly.
US Secretary of State Antony Blinken said he urged his Russian counterpart Sergei Lavrov to end the war in Ukraine during a brief, unscheduled meeting that was the first since Moscow's invasion.

"I told the foreign minister what I and so many others said last week at the United Nations and what so many G20 foreign ministers said today -- end this war of aggression, engage in meaningful diplomacy that can produce a just and lasting peace," Blinken told reporters after talks in New Delhi.