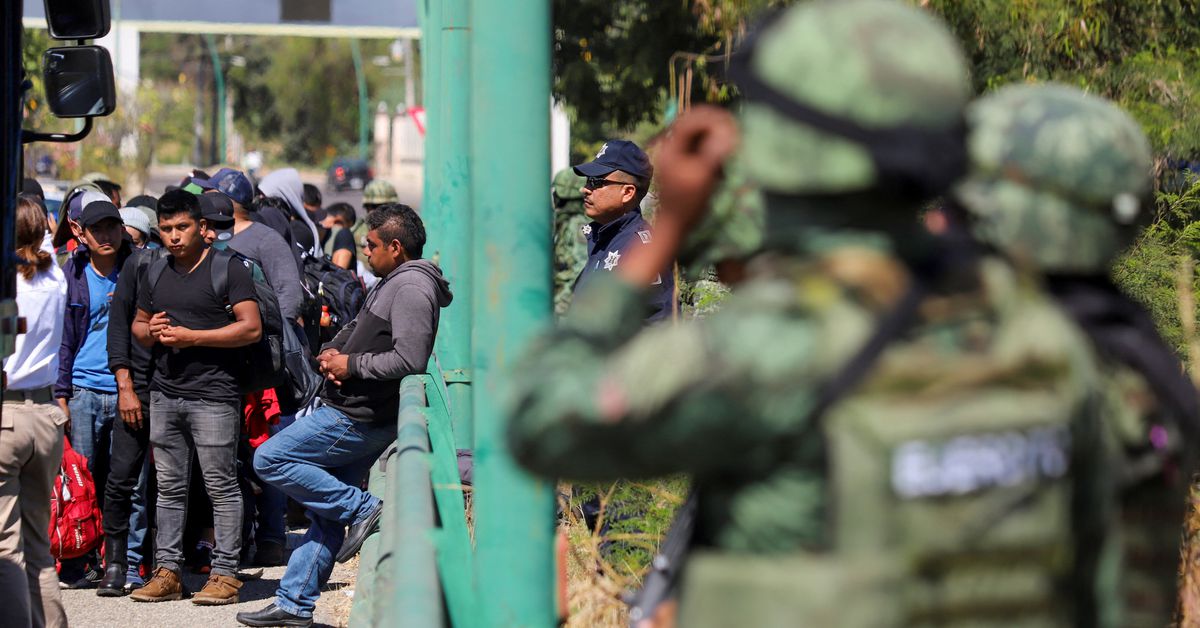 First migrants cross into U.S. from Mexico using mobile app
Migrants on Mexico's northern border on Wednesday began entering the United States using a mobile app designed to facilitate the process of applying for asylum, although several quickly reported difficulties in using the system.
This month, the Biden administration said it would broaden use of the so-called CBP One app to allow asylum seekers to enter their personal information as a pre-screening step for a U.S. appointment to request asylum.

"I'm really excited, I can't wait to see my family," said Alejandra, a Venezuelan migrant who entered El Paso, Texas from the border city of Ciudad Juarez, headed for Florida.

Giovanny Castellanos, another Venezuelan who has been waiting on the Mexican border for months to enter the United States, said he got an appointment quickly.

Castellanos, who spoke as he was lining up to enter Laredo, Texas, from Nuevo Laredo, Mexico, recommended migrants avoid taking risks to cross and to use the app instead.

Since it was activated for pre-screening last week, the app has been in such demand that it is telling applicants it has run out of appointments, according to Mexican officials and a dozen migrants, some of whom shared phone screenshots with Reuters.

To receive a U.S. appointment, migrants first must go to a border entry point in Mexico determined by the app. Some migrants told Reuters the app only had appointments far from where they currently are.

Jose Huerta, a Venezuelan migrant in the border city of Ciudad Juarez, told Reuters the app said he could cross for his appointment from Tijuana, a city some 1,200 kilometers (746 miles) to the west opposite San Diego.

"I don't have money, now I have to walk," he said.

Traveling between border cities could expose more people to danger, and some migrant advocacy groups want the United States to provide more appointments to asylum-seekers to reduce risks.

"They need to increase the number of appointments per day, we're confident this will be the case," said Enrique Lucero, director of migration affairs in Tijuana.

U.S. Customs and Border Protection did not immediately reply to requests for comment from Reuters about the app.