When Xi Jinping became China's president in 2013, the world's most populous country had already emerged as the second-biggest economy and appeared poised to reset the global geopolitical balance.
Nearly 10 years into his premiership, Xi has cemented China's place as a regional power, expanded Chinese influence in Central Asia and Africa, and made enormous strides in everything from robotics and artificial intelligence to space exploration.

China today has the world's largest internet infrastructure, with the number of users increasing from 564 million to 1.03 billion over the past decade, and a robust digital economy, which has increased in value from 11 trillion yuan ($1.6 trillion) to 45.5 trillion yuan.

In that time, China's GDP has grown from 53.9 trillion yuan to 114.4 trillion yuan, now accounting for 18.5 percent of the world economy. Meanwhile, average life expectancy has risen to 78.2 years, and around 100 million people have been lifted out of poverty.

Over the course of his lifetime, Xi has borne witness to China's transformative rise, from the first tumultuous decades after the communist revolution of 1949 to the nation's rapid ascent to superpower status.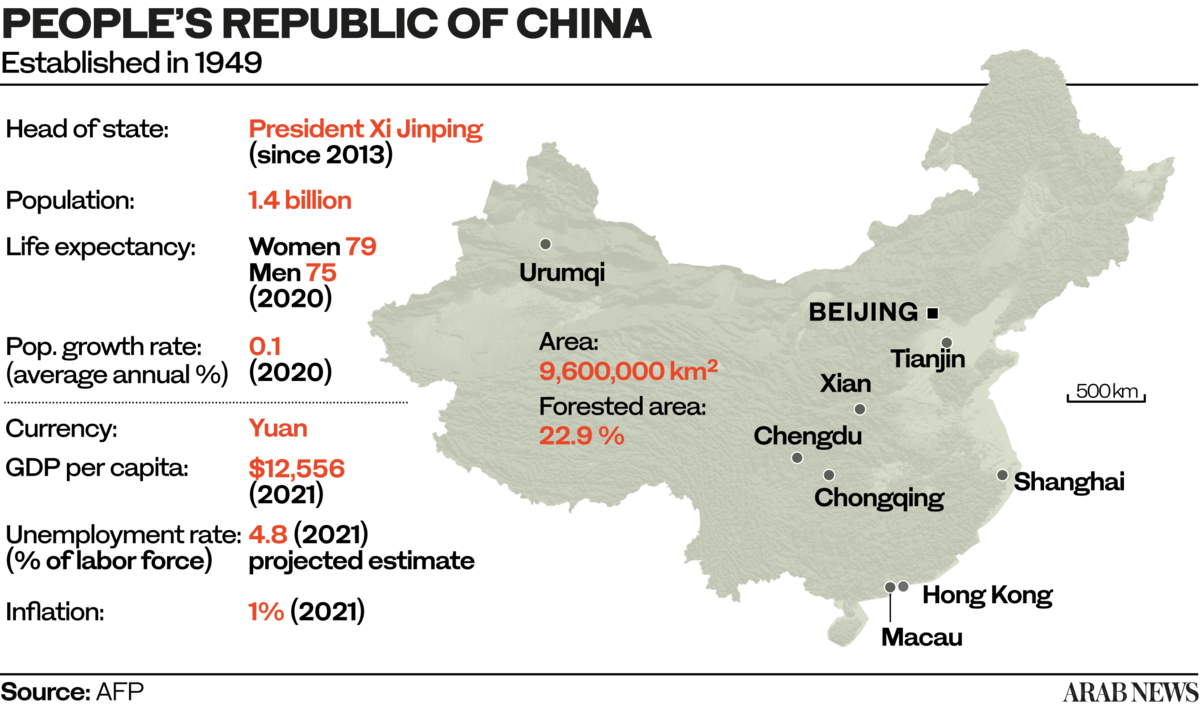 Xi was born in Beijing on June 15, 1953, the son of Xi Zhongxun, a senior Communist Party official, one-time deputy prime minister, and former guerrilla commander in the civil war that brought the communists to power.
As the son of a senior official, Xi spent his early years among China's elite. However, in 1969 at the age of 15, Xi was among the many educated urban youths who were sent to live and work in the countryside during the Cultural Revolution — a period of immense social upheaval.
Xi would remain in the remote northeastern village of Liangjiahe, in Shaanxi province, for seven years, learning firsthand how the majority of his countrymen lived and worked. While there, Xi joined the Communist Youth League and then, in 1974, the Communist Party of China.
In 1975, Xi returned to Beijing to study chemical engineering at the prestigious Tsinghua University. It was the following year, on Sept. 9, 1976, that Mao died at the age of 82, ending a 27-year rule characterized by radical social and economic transformation.
Hua Guofeng, Mao's handpicked successor, emerged as the nation's new leader. However, he was soon sidelined by Deng Xiaoping, who would go on to introduce significant economic reforms in the 1980s, sowing the seed of China's emergence as a global superpower.
After university, Xi joined the military as an aide in the Central Military Commission and the Defense Ministry. Then, in 1982, he was given his first position of authority as deputy and then leader of the Communist Party in Zhengding county, south of Beijing, in Hebei province.
In 1985, having proved himself as a skilled provincial official, Xi was appointed vice mayor of the city of Xiamen, a manufacturing hub in coastal Fujian province — a post he would hold for the next 17 years.
It was during this time, in 1987, that Xi married Peng Liyuan, a popular singer in the People's Liberation Army's song and dance troupe. The couple had one daughter, Xi Mingze, who went on to study at Harvard University in the US.
With the new millennium, Xi's national standing grew rapidly. In 2000, he was appointed governor of Fujian province. Two years later, he was transferred to neighboring Zhejiang province, where he was appointed party chief — a post that outranks governor.
Now a rising star within the CPC, Xi was appointed party chief of Shanghai in March 2007. He was to remain in this post for only a few months, however, as that October he joined the national leadership as part of the nine-member Politburo Standing Committee. The following year, in March 2008, he was named vice president.
Xi then began building his international profile. The same year he became VP, he was placed in charge of the 2008 Summer Olympics in Beijing — an event that marked China's own re-emergence on the world stage.
In Aug. 2011, Xi hosted then-Vice President
Joe Biden
on his visit to China, nearly a decade before Biden became US president.
Then, in Nov. 2012, Xi secured the top job in the CPC, replacing Chinese President Hu Jintao as general secretary, beginning his first five-year term as president of China in March the following year.
Since taking power, Xi has pursued what he has called a "great rejuvenation of the Chinese nation" with his "Chinese Dream" vision.
Under his leadership, China has enacted reforms to combat slowing growth and has launched the multi-billion-dollar "Belt and Road" infrastructure project aimed at expanding China's trade links with Central Asia and Europe.
The country has become more assertive on the global stage, from the South China Sea and Taiwan in the east to countries of Asia and Africa in the west.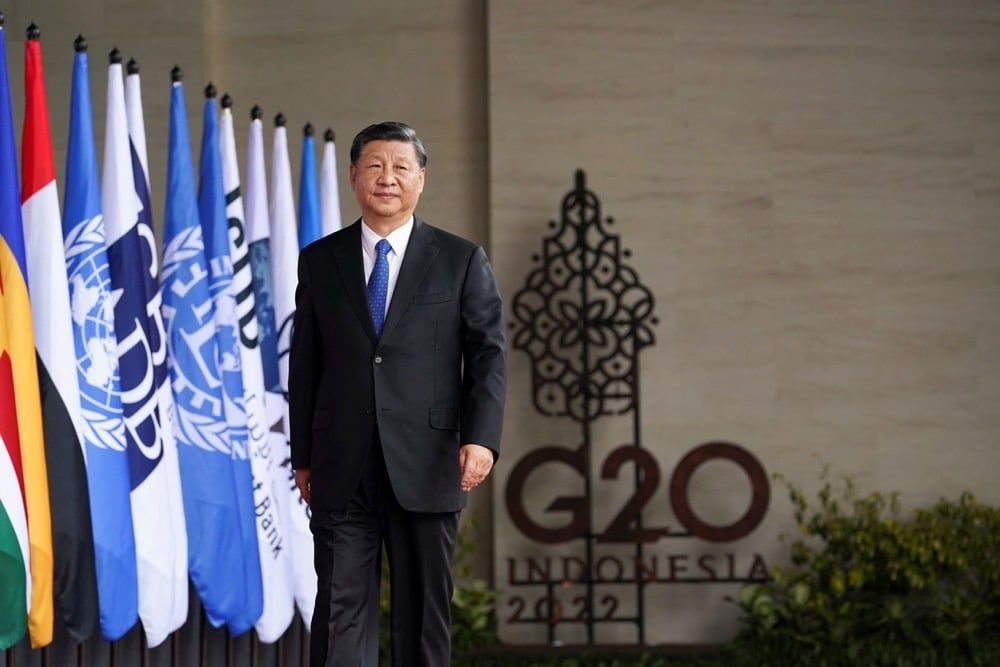 It was in 2022 that China under Xi truly emerged as a global force with influence over world events.

In Oct. 2017, marking the start of his second term, and in recognition of his transformational premiership, the CPC enshrined Xi's ideology, known as "Xi Jinping Thought on Socialism with Chinese Characteristics for a New Era," in its constitution, as well as his signature Belt and Road initiative.

Such was Xi's prestige at the outset of his second term that China's legislature voted in March 2018 to abolish the nation's two-term limit on the presidency.

Xi's second term was not without its challenges, however. In July 2018, the US, under then-President Donald Trump, imposed tariffs on Chinese imports, triggering a trade war. China retaliated with tariffs on US goods.

Then, in Jan. 2020, China locked down the city of Wuhan as a new virus sparked what would become the COVID-19 pandemic. Although China has seen one of the world's lowest per capita death rates, its "zero-COVID" policy has required the imposition of periodic lockdowns.

As one of the world's major industrial powerhouses, and one of its top manufacturers, China has been eager to play its part in reducing greenhouse gas emissions, weaning its power grid off coal, developing clean renewable technologies, and promoting sustainability.

In Sept. 2020, in a video speech to the UN General Assembly, Xi announced China's aim to reach peak carbon dioxide emissions before 2030 and to achieve carbon neutrality before 2060.

It was in 2022 that China under Xi truly emerged as a global force with influence over world events. In February, at the opening of the Beijing Winter Olympics, Xi met Russian President Vladimir Putin, announcing a renewal of the Sino-Russian relationship.

Three weeks later, Russia invaded Ukraine, leading to Western sanctions and NATO efforts to shore up the Ukrainian defenders. China, meanwhile, like many equidistant nations, refrained from criticizing Russia's operation, but stopped short of backing Moscow militarily. This episode alone demonstrates just how far China has come in the new, multipolar world.

In October, Xi began a third five-year term as CPC leader, setting him on a course to become the nation's longest-serving leader since Mao, and very likely its most transformative, as China eyes the possibility of becoming the world's pre-eminent economic power.