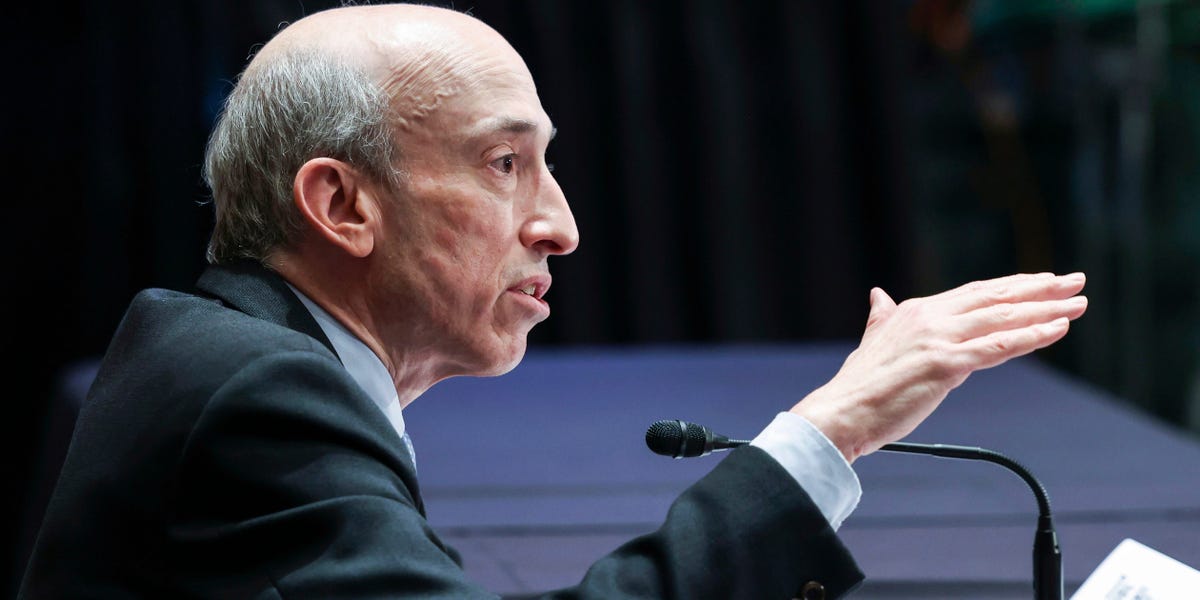 SEC chief Gary Gensler says crypto platforms need to 'come into compliance' or face the regulator's wrath
Amid the FTX fallout, the SEC chair says the agency has "enough authority" for a crypto regulatory crackdown and is "already suited up."
US Securities and Exchange Commission (SEC) chairman Gary Gensler urged crypto platforms to "come into compliance" with the agency or face potential enforcement action.

"The runway is getting shorter," Gensler told Yahoo Finance in an interview on Wednesday.

The regulator has "enough authority" for a crackdown in the space, Gensler said, adding that the SEC is "already suited up."

In February, BlockFi agreed on a $100 million settlement with the SEC after facing penalties over its lending product. Crypto exchange Coinbase faced legal threats from the regulator for its lending offering as well, leading it to scrap the effort. 

"We brought actions against crypto lending platforms including BlockFi, and we will continue to be a vigorous securities regulator, but I really do suggest to these intermediaries, these storefronts, these casinos, if you wish, to come into compliance, work with the SEC to get into compliance, disaggregate these businesses," Gensler said.

Gensler's comments come after the demise of FTX, the once-$32 billion crypto exchange started by Sam Bankman-Fried.

The 30-year-old founder was propping up his quant trading firm Alameda Research with FTX's native token, Coindesk reported in early November. In response, investors dumped their FTT holdings and tried to flee the platform all at once, causing a liquidity crunch for the exchange. 

"The New York Stock Exchange doesn't also have a hedge fund on the side, and trade against their customers," Gensler said.

Bankman-Fried is facing a slew of other allegations against him, such as losing $8 billion of customer funds, but maintains that he did not intentionally commit fraud and has blamed the financial chaos on accounting mistakes.