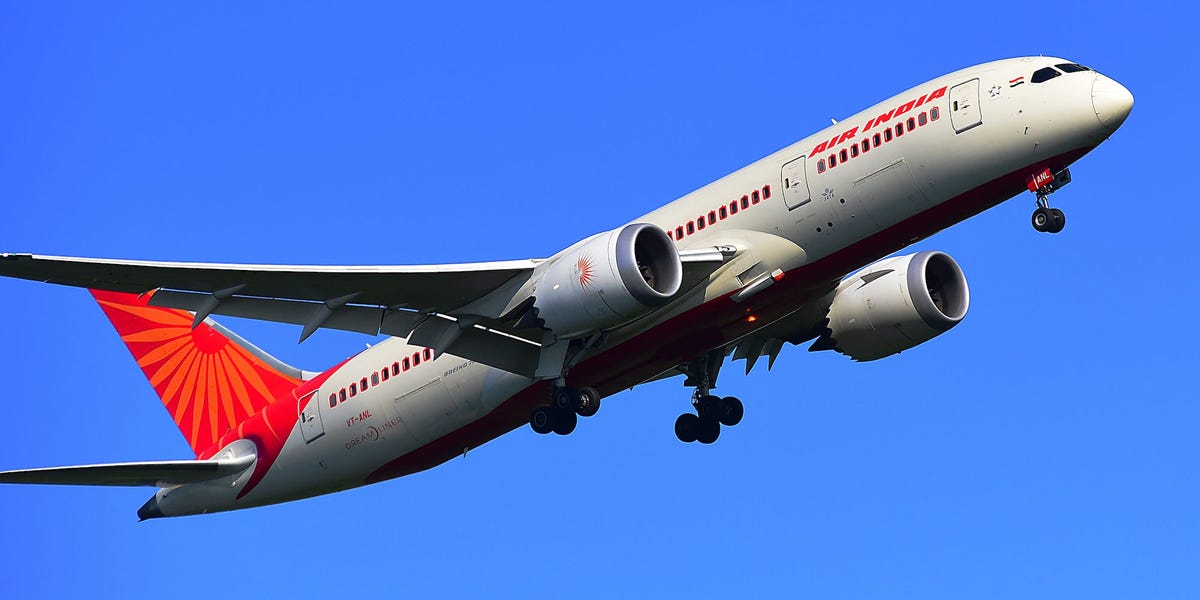 Air India CEO apologizes for mid-air urination incident and says it's reviewing the in-flight alcohol policy
Campbell Wilson said the airline could have "better" handled a passenger who urinated on a fellow traveler and was "committed to taking action."
The CEO of Air India has issued an apology for the airline's handling of a mid-air urination incident and said it was reviewing its policy around serving alcohol on flights. 

In a statement posted on the airline's Twitter account, Campbell Wilson said: "Air India is deeply concerned about the in-flight instances where customers have suffered due to the condemnable acts of their co-passengers on our aircraft. We regret and are pained about these experiences."

He added: "Air India acknowledges that it could have handled these matters better, both in the air and on the ground and is committed to taking action."

Following the incident, four cabin crew and one pilot have been taken off the rota while investigations continued. 

The Hindu reported on Wednesday that a "heavily inebriated" man in business class had urinated on a woman on an Air India flight from New York to Delhi on November 26.

Indian media reported that the employee lived in Mumbai and was a vice president at Wells Fargo. The US bank said in a statement on Friday that the employee had been fired, but did not comment on his identity.

Wilson said the airline was taking steps to prevent future such incidents, including a review of its policy on serving alcohol and a better internal communication system for crew to lodge reports before landing.

The CEO also said that the victim had been receiving "ongoing assistance" from the airline after it received the complaint on November 27. Her tickets were refunded on December 2, and he had met with her and her family on four occasions. 

Following one of their meetings, the victim asked the airline to file a police report, which it did on December 28.

The man has been banned from flying on Air India for 30 days, according to Wilson's statement.

"Air India and its staff will continue to provide full cooperation to the affected passenger, and regulators and law enforcement authorities as they investigate these cases," he added.

Air India didn't immediately respond to a request for further comment from Insider.