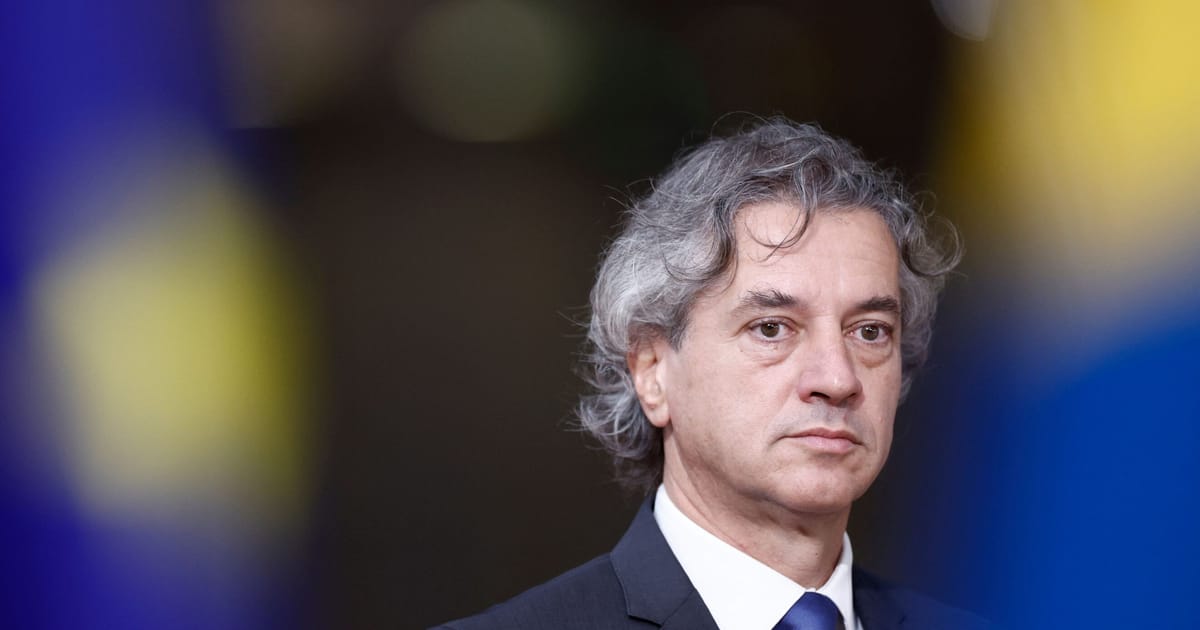 'Wow, that's not democratic': New Slovenian PM weighs in on Qatargate
In an interview with POLITICO, political newcomer Robert Golob expresses astonishment at the widening scandal alleging cash for influence.
Stupefied; mind-boggling. Those are some of the choice words used by one EU leader to describe the corruption scandal that has engulfed the European Parliament.

Speaking to POLITICO's EU Confidential podcast, Slovenia's Prime Minister Robert Golob expressed his disbelief at the system in place that allowed the alleged bribery of European officials to flourish.

"I was stupefied by hearing what kind of a regime they had up to now when it comes to former parliamentarians, to former members and to former staff members," he told POLITICO in an interview on the sidelines of last month's European Council meeting in Brussels.

The businessman-turned-politician is a relative newcomer to the European Council table, having been appointed prime minister last May.

"I'm new to the scene. It is something that is totally: 'Wow, that's not democratic. That's really the way it was organized up till now?'" he told POLITICO. "It's sort of inviting these things to happen."

"There was practically no control over what's going on in the Parliament, which is really mind-boggling to me," he said, adding: "It could have a negative impact if not addressed properly."

His comments reflect a widely held view among EU leaders, expressed privately at last month's summit: that the scandal threatens to threaten the credibility of the entire EU, particularly ahead of next year's European Parliament election.

In an interview with POLITICO last month, European Council President Charles Michel said that allegations of countries, including Qatar, seeking to buy influence in Brussels is "dramatic and damaging for the credibility of the European Union" and makes it harder for the EU to deal with multiple competing crises.

"We first need to learn lessons from this and come up with a package of measures to avoid such things — to prevent corruption in the future," said Michel, a former Belgian prime minister who heads the European Council, the body that convenes the leaders of the EU's 27 member countries.

Four individuals, including Greek MEP Eva Kailli and former MEP Antonio Panzeri, have been arrested as part of a probe by Belgian authorities stretching back to March 2021. The allegations — which include sensational details of cash found in suitcases and apartments, and multiple raids of homes and offices across Brussels — have rocked the EU.

Golob's comments come as European Parliament President Roberta Metsola is poised to unveil new rules to beef up the legislative body's rules around transparency and ethics in a push to repair the battered reputation of the European Parliament.

Among the measures are proposals to strengthen protection for whistleblowers, increased scrutiny of how NGOs are funded and new rules for European parliamentarians on how to interact with representatives from non-EU countries.

In addition, the European Commission is due to accelerate its proposal — first suggested three years ago — to establish a new EU-wide independent ethics body.